"Gabetti Russia" - Real Estate Agency in Russia whose leading office is the Italian company Gabetti Group (including companies such as Patrigest Advisory & Valutation, Gabetti Property Solution Agency, Santandrea Luxury Houses, Abaco, Grimaldi Condominio) and known as real estate leaders around the world.
Gabetti Russia helps to sell, buy and change real estate in Russian and foreign markets.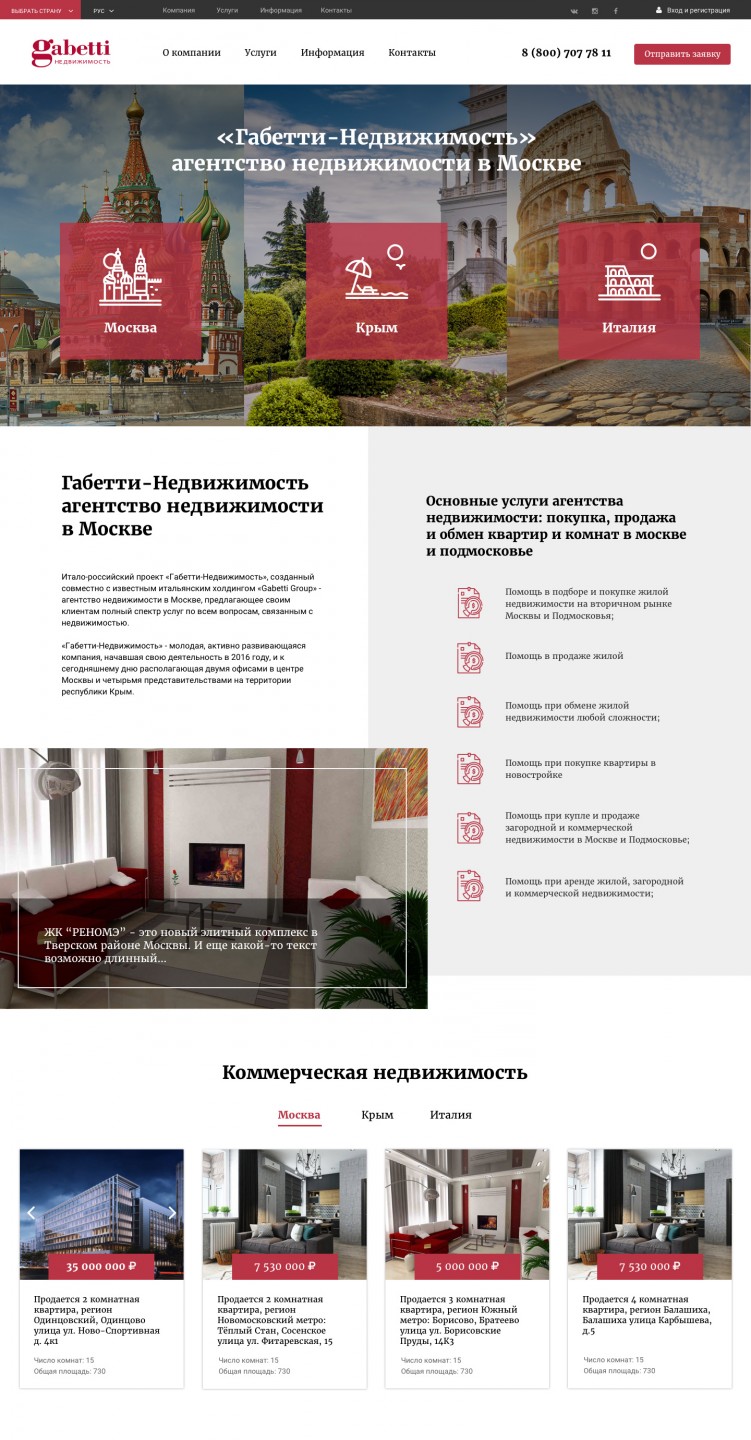 ---
To view the most appropriate property list, you can find property by location, price, property type, and other criteria.